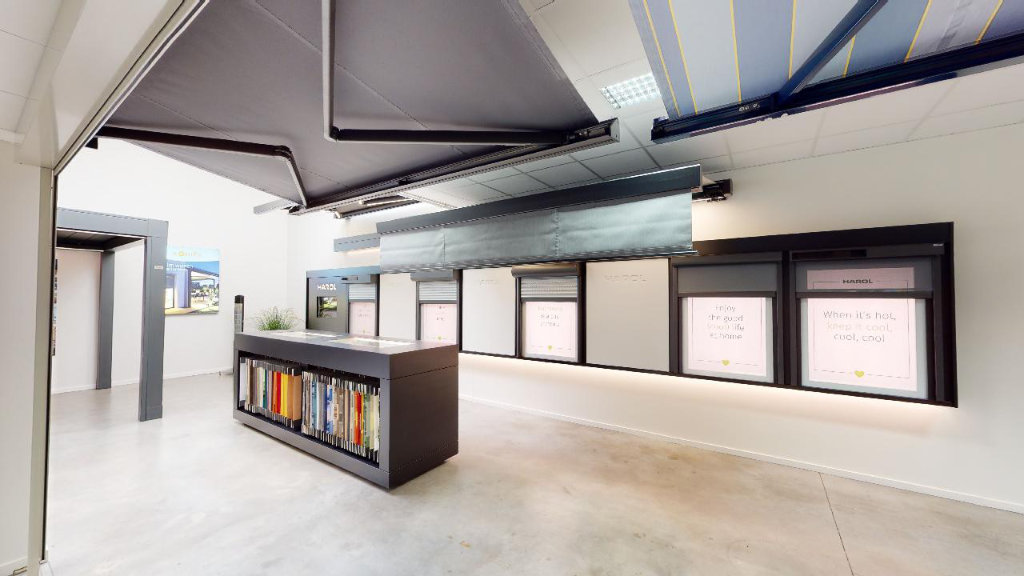 Schepers – virtuele showroom
In samenwerking met Harol, specialist in duurzame rolluiksystemen, werd deze showroom van Schepers gevirtualiseerd.
Daarvoor maakten we gebruik van het Matterport 3D scan systeem, een betrouwbare en snelle oplossing om dit soort ruimtes te digitaliseren.
Omdat een showroom doorgaans een eenvoudige ruimte voorstelt zonder complexe infrastructuur of nauwe ruimtes, werden elk van de deelnemende showrooms in minder dan 24u tijd gecapteerd en online geplaatst. Betrouwbaar, snel en kwaliteit, voor minder gaan we niet !
Vanaf nu kan dus iedereen een virtueel bezoekje brengen aan de Schepers virtuele showroom. Je kan rustig op jouw tempo verkennen, er is geen haast bij. Ontdek nieuwe producten of doe nieuwe ideeën op.
Toch een bezoekje brengen aan de échte showroom ?
Bezoek dan alvast even de website van Schepers voor meer informatie en contactgegevens.
Onze Oplossing